Chris and Bill Anstead have extended an invitation to Oxted Offshore members to join them on Ulendo V in Greece this year, or at any time on their passage home to the UK in 2019/20.
In 2007 Chris and Bill set off from Padstow with Ulendo V and sailed directly across Biscay to North West Spain and then eastwards through the Med. They routed through the islands – Ballearics, Sardinia, Corsica and Sicily – and are currently in the Ionion Islands. Ulendo V will stay where she is for the rest of the 2018 season, re-launching in early August after new standing rigging has been fitted.
Chris and Bill's outward voyage did not cover the French coasts nor Western Italy. So the plan is to cruise those coasts on the way back westwards, although plans have to retain flexibillity.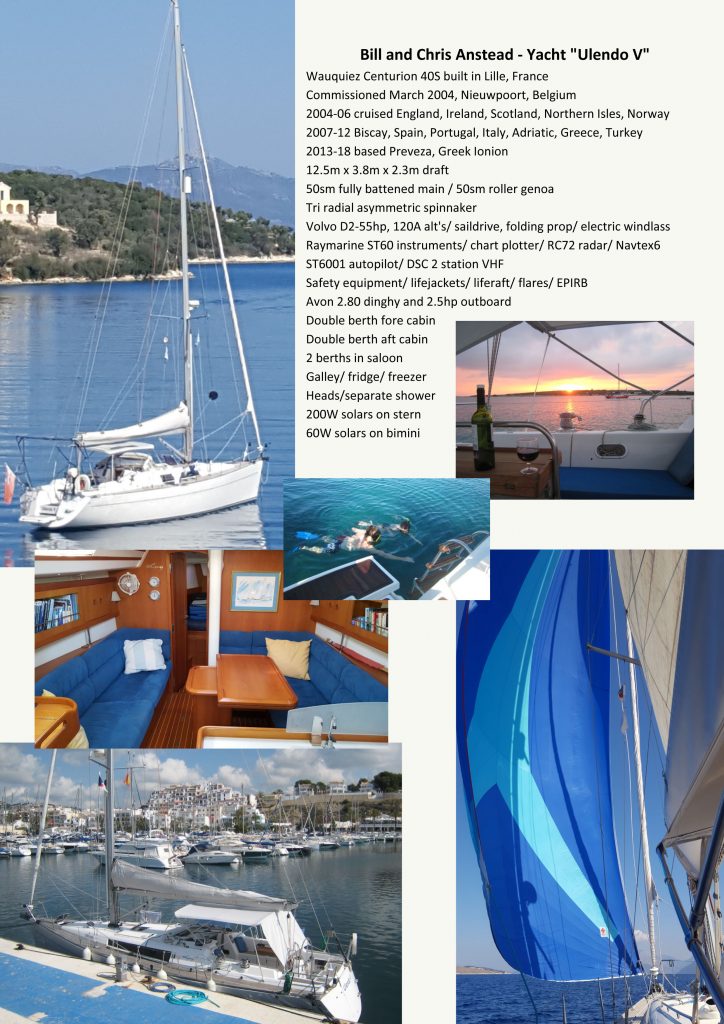 If you would like to consider joining Chris and Bill at any time – in the Ionion this year and/or in 2019 – you are welcome to get in touch with them to discuss possibilities.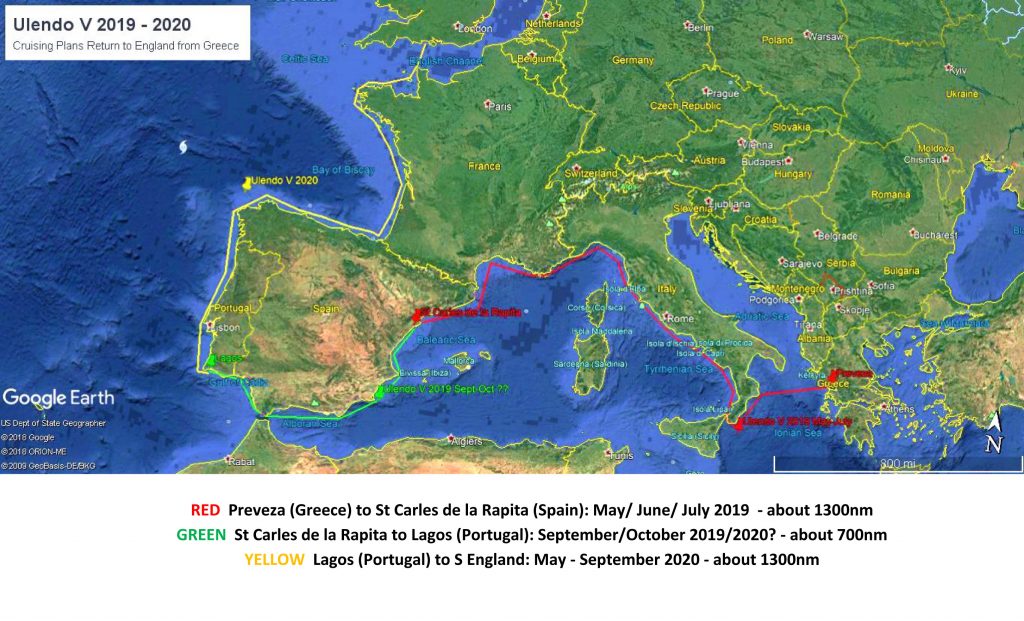 Bill and Chris tell us: "Ulendo V is not designed for charter work so does not try to cram in accommodation. She is comfortable for two couples but we have sailed with six on board sometimes. We have enjoyed the company of various friends and family over the years and others will be welcome. Our approach is that we meet all costs relating to the boat – running costs, fuel, berthing, etc – whilst our guests share food and drink costs plus their own travel costs.
"Generally any guests we have on board are expected to join in with running the boat, which is usually what they want to do. We take turns on the helm, navigating, sail and rope management etc, and also with any food preparation and boat cleaning."
Bill is keen to emphasise that they must maintain some flexibillity with the planned route. This might be due to weather or a technical issue arising, but it can also be to accommodate the ideas of any crew. The 100 nm each week average is only a guideline and there will be times when they push on faster or do some longer passages.
The best way to contact Bill is by email: ulendofive [at] btinternet [dot] com