On Friday 18 August 15 members of Oxted Offshore Sailing Club visited the Dover Coastguard Operations Centre. We were given an incredibly interesting insight to the work undertaken at Dover, not just in co-ordinating search and rescue services for vessels in trouble but also in monitoring our coastline and some 170 commercial vessels that enter or pass through in one of the busiest shipping lanes in the world every day.
We met up for lunch beforehand at the Coastguard, a 300 year old pub at St Margaret's Bay beneath the White Cliffs of Dover and with spectacular views over to France. The food was exceptional, with very generous portions, and all agreed that the Coastguard deserved it's listing as No 4 in The Times newspaper's Top 20 Coastal Pubs. Well worth a visit on a lovely day, especially if you're hungry!
We were hosted at the Dover CGOC by Tony Evans, Maritime Operations Specialist with some 28 years of service in the Coastguard. We sat around a large table in a room overlooking the operations centre and used as a base for representatives of all the major emergency services to plan and co-ordinate resources for a serious incident. Tony displayed a large computer screen that replicated one of the many screens available to Operations Officers below us who receive and process incoming calls and unusual activity.
He talked us through the different shipping zones around Dover and how each vessel is monitored. His excellent presentation was interspersed with stories of real-life incidents and happenings, all delivered with a cheeky sense of humour – especially when they related to some of the variations between themselves and their French equivalents!
I won't say too much about Tony's presentation as we have been invited back next year and I wouldn't want to spoil it for new visitors. But suffice to say that his presentation overran by almost an hour because we all found it so interesting and were able to field a myriad of questions.
I remember there were concerns when the Maritime Coastguard Agency announced that it was to restructure and modernise. Maritime Rescue and Co-ordination Centres at Portland, Brixham, the Solent, Yarmough, Swansea, Thames, Liverpool, Clyde and Forth were all closed, but Tony explained how new technologies enabled these operations to be seemlessly and skilfully incorporated into new National Maritime Operational Centres. This now means that any incident, anywhere in the country, can be responded to from any of the MOCs at any time. We all came away understanding exactly how safe we all are on the water!
The visit concluded with a tour of the facility at Dover which sits on the site of Langdon Battery, built on top of the cliffs in 1898 in response to the new threat from Imperial Germany and operational during both WW1 and WW2. Traces of the original battery remain and the corridors carry reminders of days gone by. The new building has spectacular panaromic views of the English Channel towards Calais, the Port of Dover and Dover Castle.
You can find more fascinating stuff about the Coastguard on Wikipedia.
Dates for next year's return visit will be published later in the year.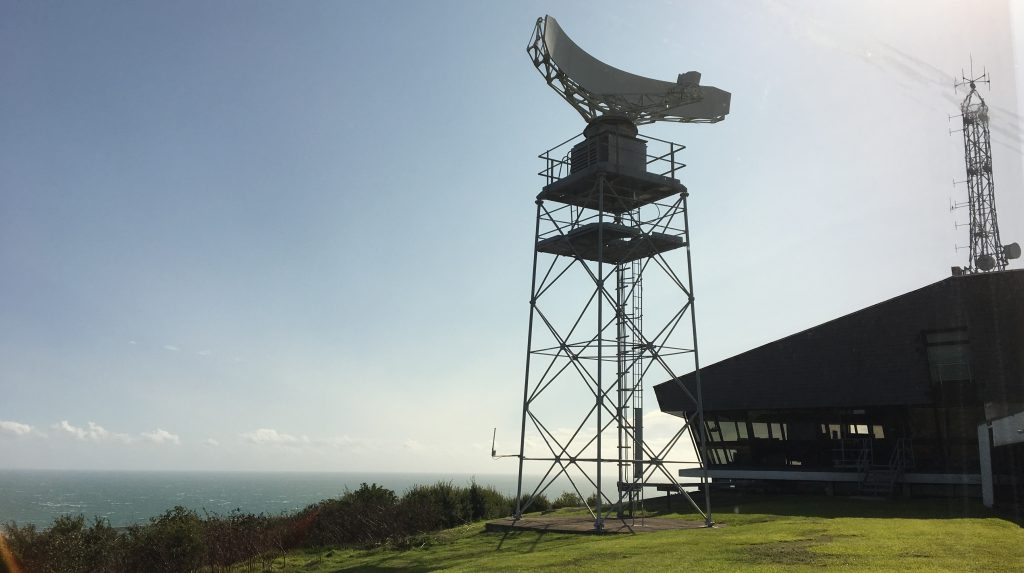 Save
Save
Save
Save