This years Annual Dinner took place at Tandridge Golf club and was attended by 40 members. This glittering occasion gives Oxted Offshore members the opportunity to wear something other than shorts and deck shoes, to warmly welcome new members, and to deal with the 'formalities'.
Jasper Dale's 2-year term as Commodore officially came to an end, marked with an inspiring speech, a few sailing gags, and awarding the club's trophies.
JT finally received the Oxted Offshore Rally trophy for skippering the winning boat – eVent – in the Poole Rally in March 2014. eVent and her awesome crew (Jeremy Taylor, Howard Richardson, Mark Kidd, Sue Boag and Fran Taylor) completed the course from Cowes to Poole Harbour entrance is a smidge over 3 hours. Superb skills and teamwork undoubtedly contributed to this impressive result, and for this year's Rally new racing rules have been introduced in a fruitless attempt to curb this award-winning skipper!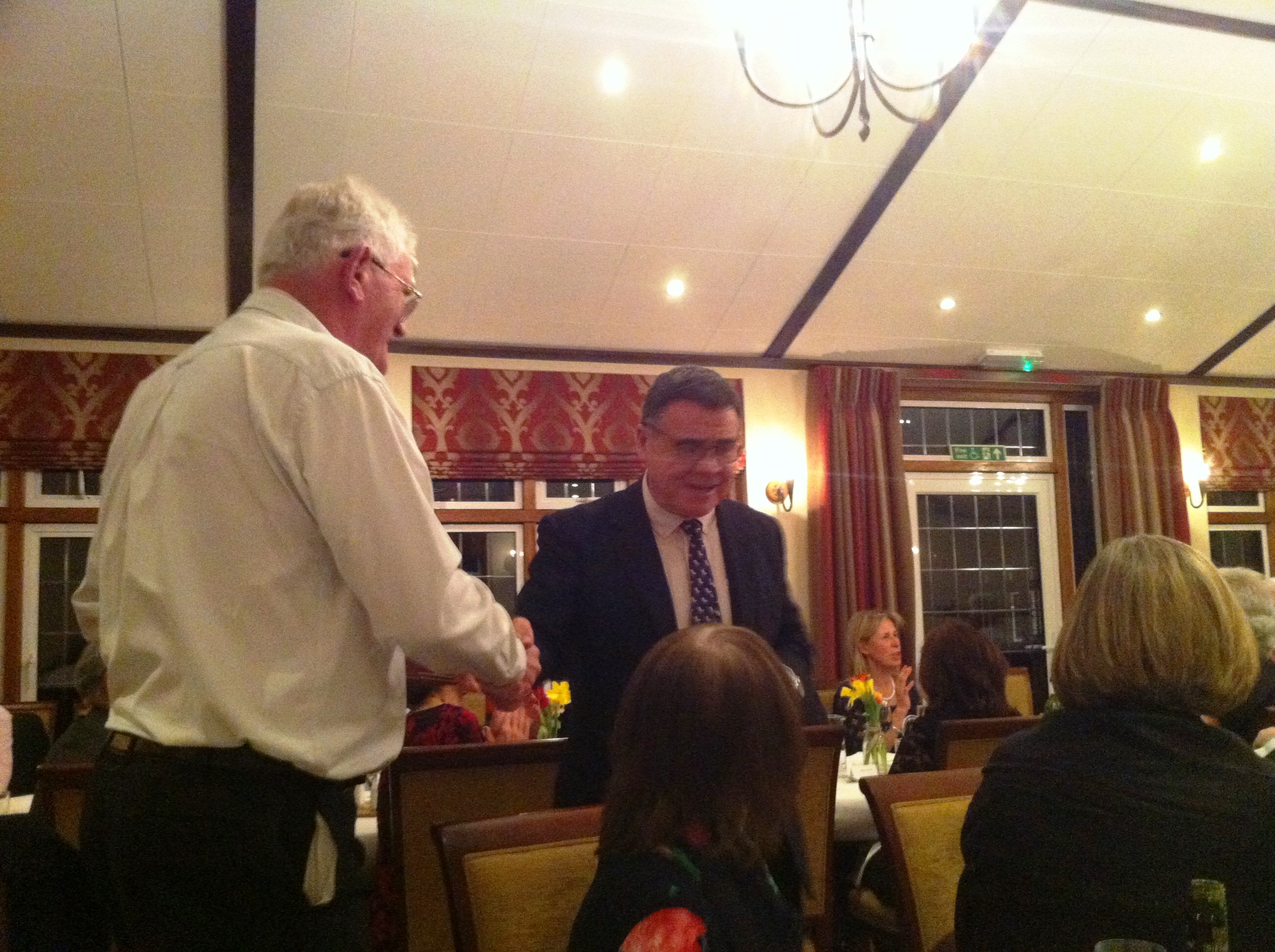 Paul May contributed a new trophy in memory of his dear friend Nigel Kitchen. The trophy is to be awarded each year to an Oxted Offshore member who has made a significant contribution to the club other than "pulling bits of string and grinding winches". The writer humbly accepted this accolade, which is now proudly displayed on our antique bureau. Very many thanks to everybody in the club who felt that I was worthy.
"The Spirit of Sailing" trophy goes to somebody in the Club who demonstrates great commitment to, and enthusiasm for, all things 'yachty'. This year's incredibly popular recipient was Paul May who really is an inspiration to all Club members. As Jasper put it "Paul spends nearly all his time on the water and must therefore surely embody the true spirit of sailing!"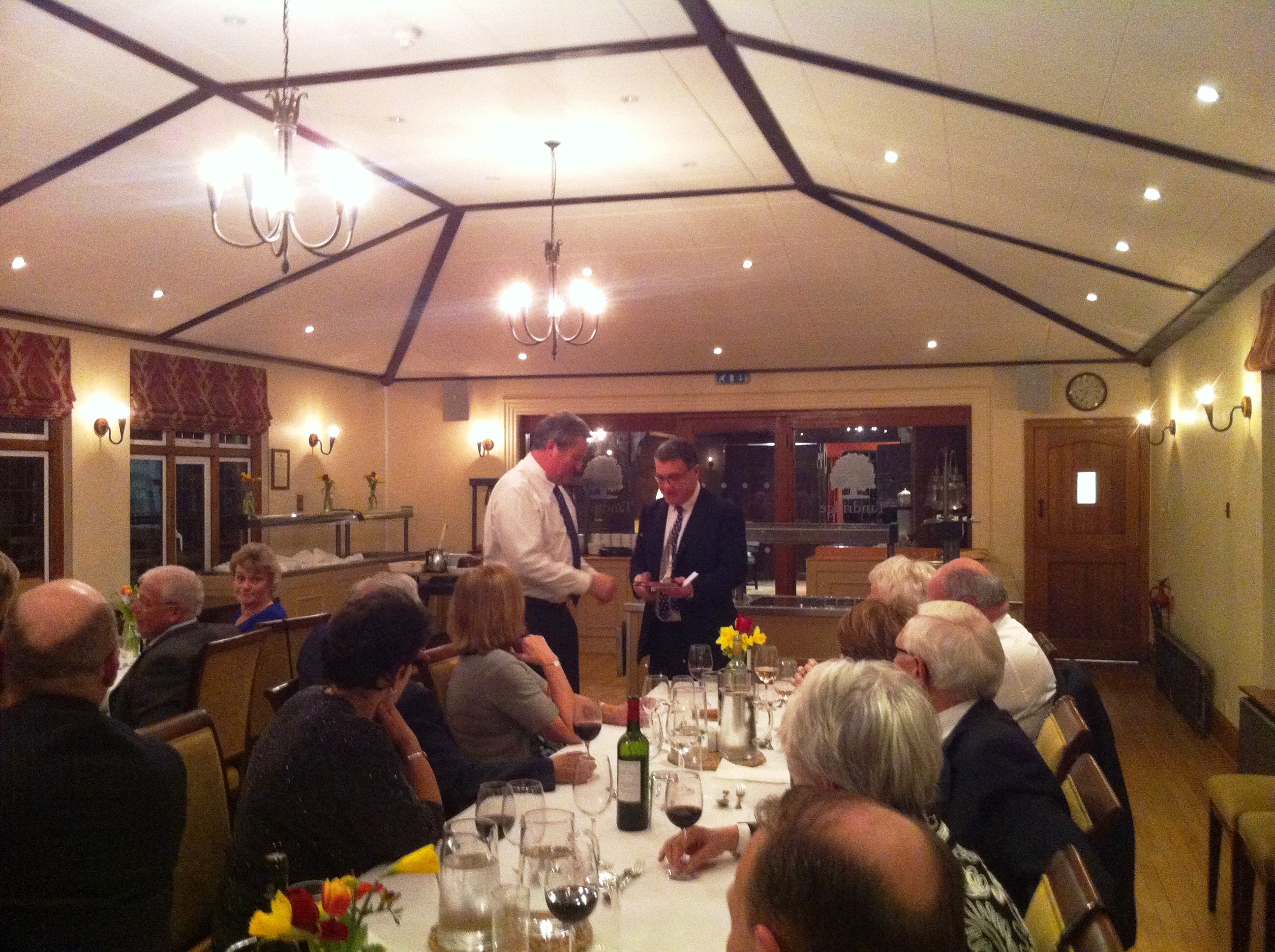 Finally, another new cup – The Endurance Trophy – was awarded to Jeremy and Catherine Taylor who, together and alone, endured some challenging stormy conditions during the Club's rally in Greece in September 2014, but came back smiling as ever and willing to go again!
Jasper then handed over the office of Commodore to incumbent Richard Aust who immediately launched a charm offensive, no doubt aimed at earning unlimited sailing pass points for the coming year. Richard acknowledged the success of the Oxted Offshore Ladies Lunch Group which has become a regular event for wives, girlfriends and other lady members to get together and discuss hot topics such as whether to wash or dry clean the guys' oilies when they are no longer acceptable! In appreciation of the growing support from the ladies, Richard presented every lady present with a single red rose – a gesture that will no doubt become a tradition at future Annual Dinners. Outgoing Commodore's wife Erica, and incoming Commodore's wife Sharon, also received beautiful bouquets. Nice touch!!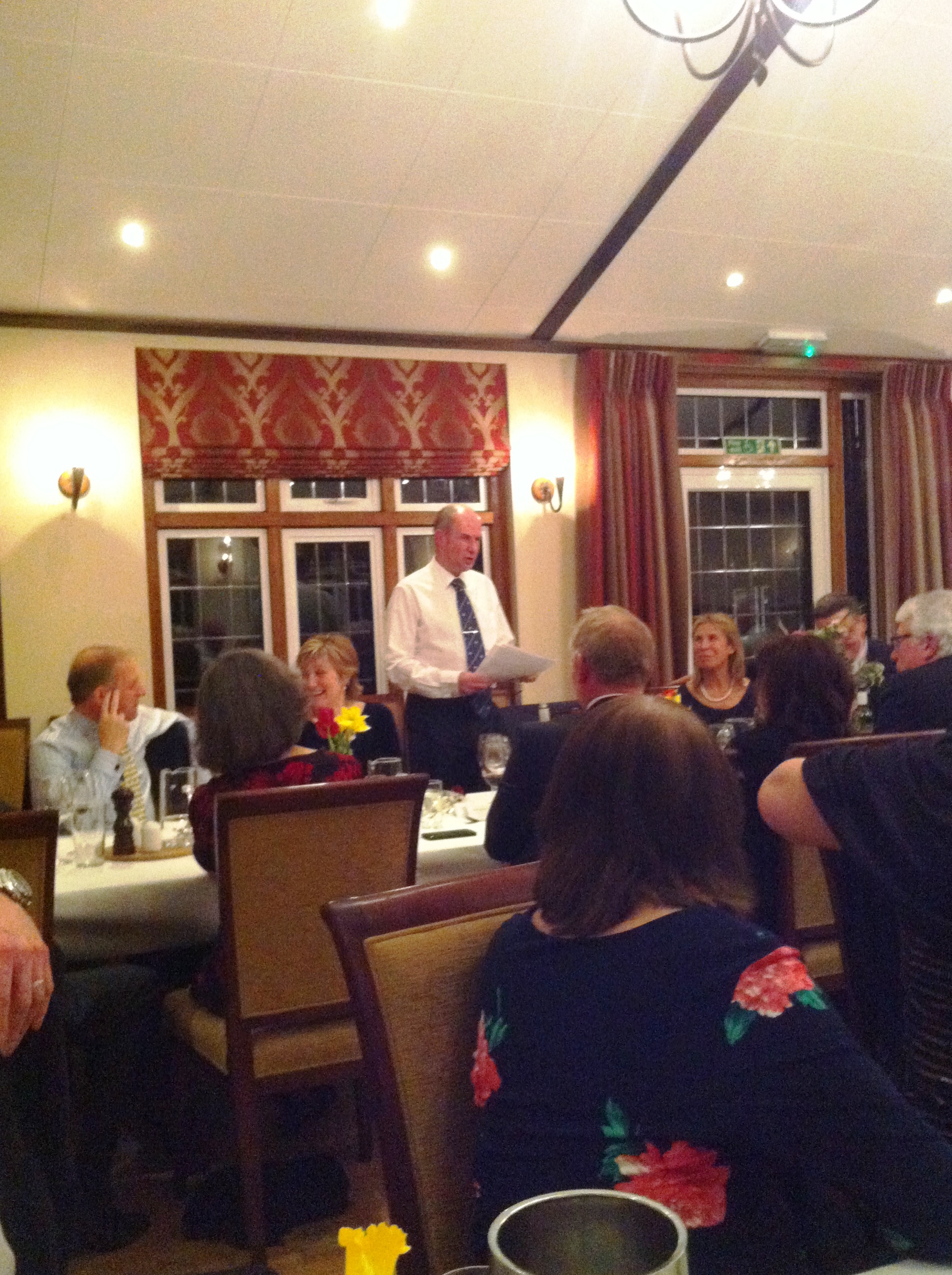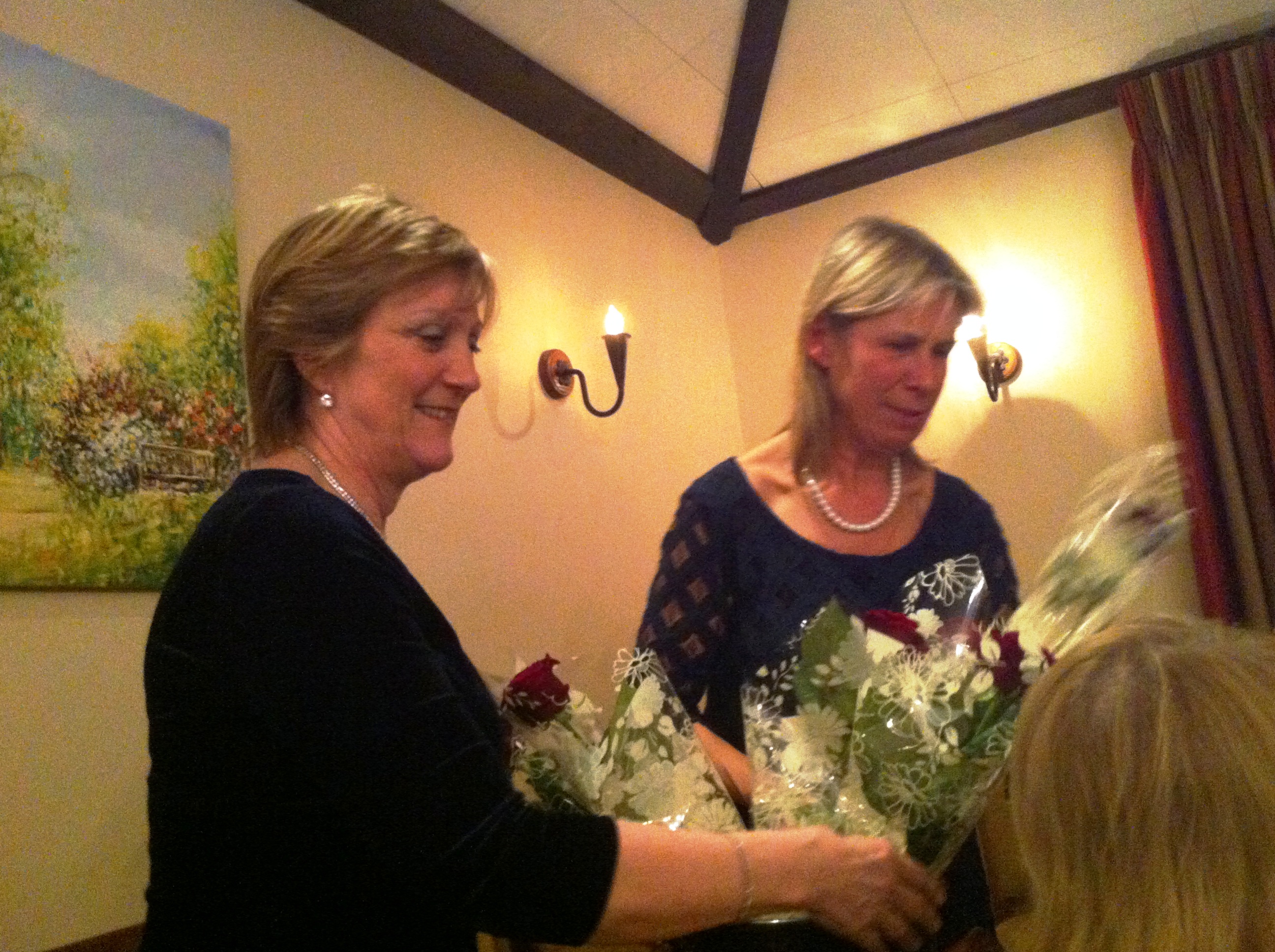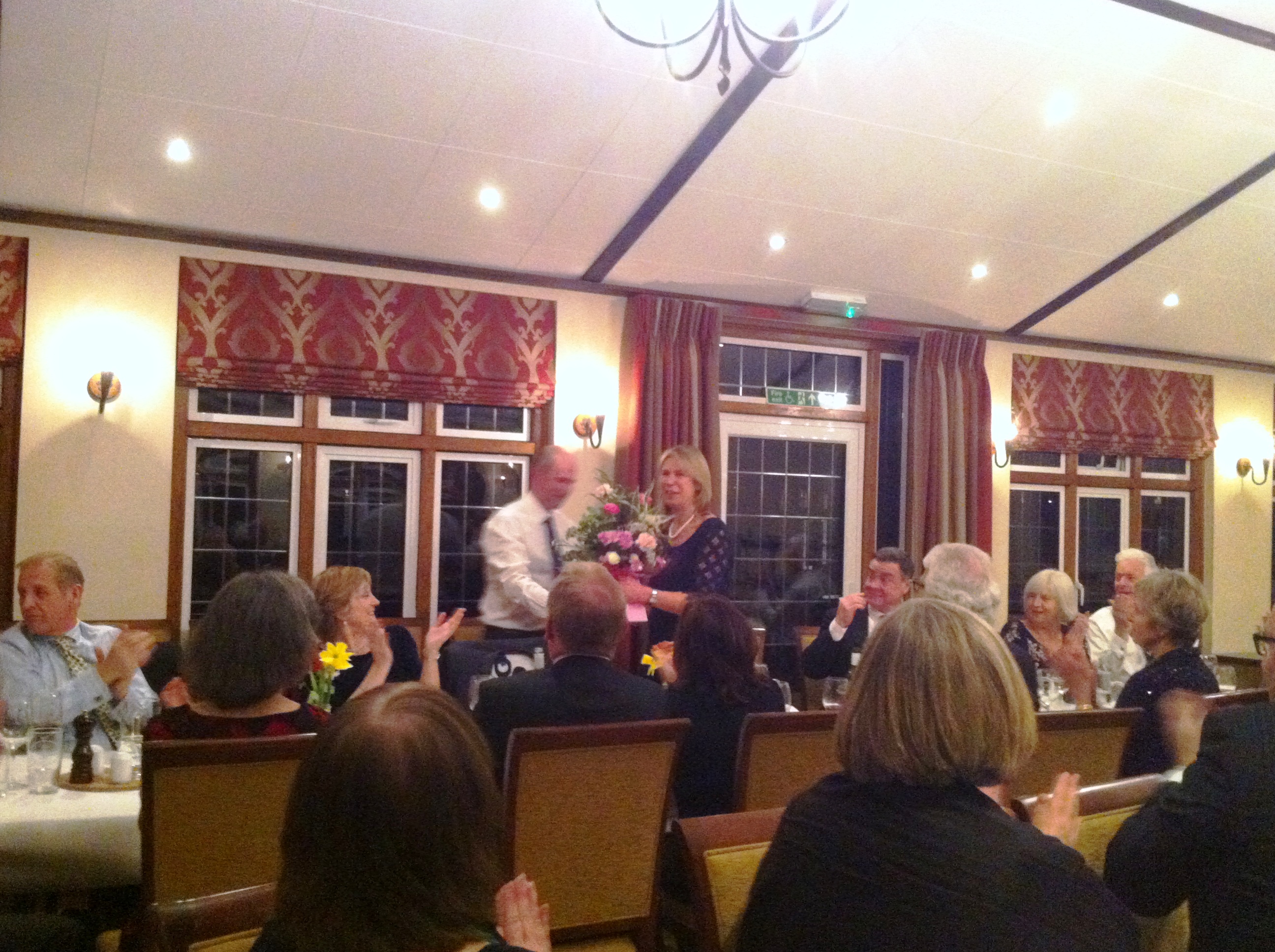 Finally Richard outlined his plans for the coming year. The once-in-a-lifetime Rally to the British Virgin Islands in April is eagerly awaited and will be extremely well attended. He also announced plans for a weekend cruise on part of the East Coast in June with Tollesbury Cruising Club. This should be a great opportunity to do some unusual sailing. The Freezer Rally is already booked for Christmas 2015.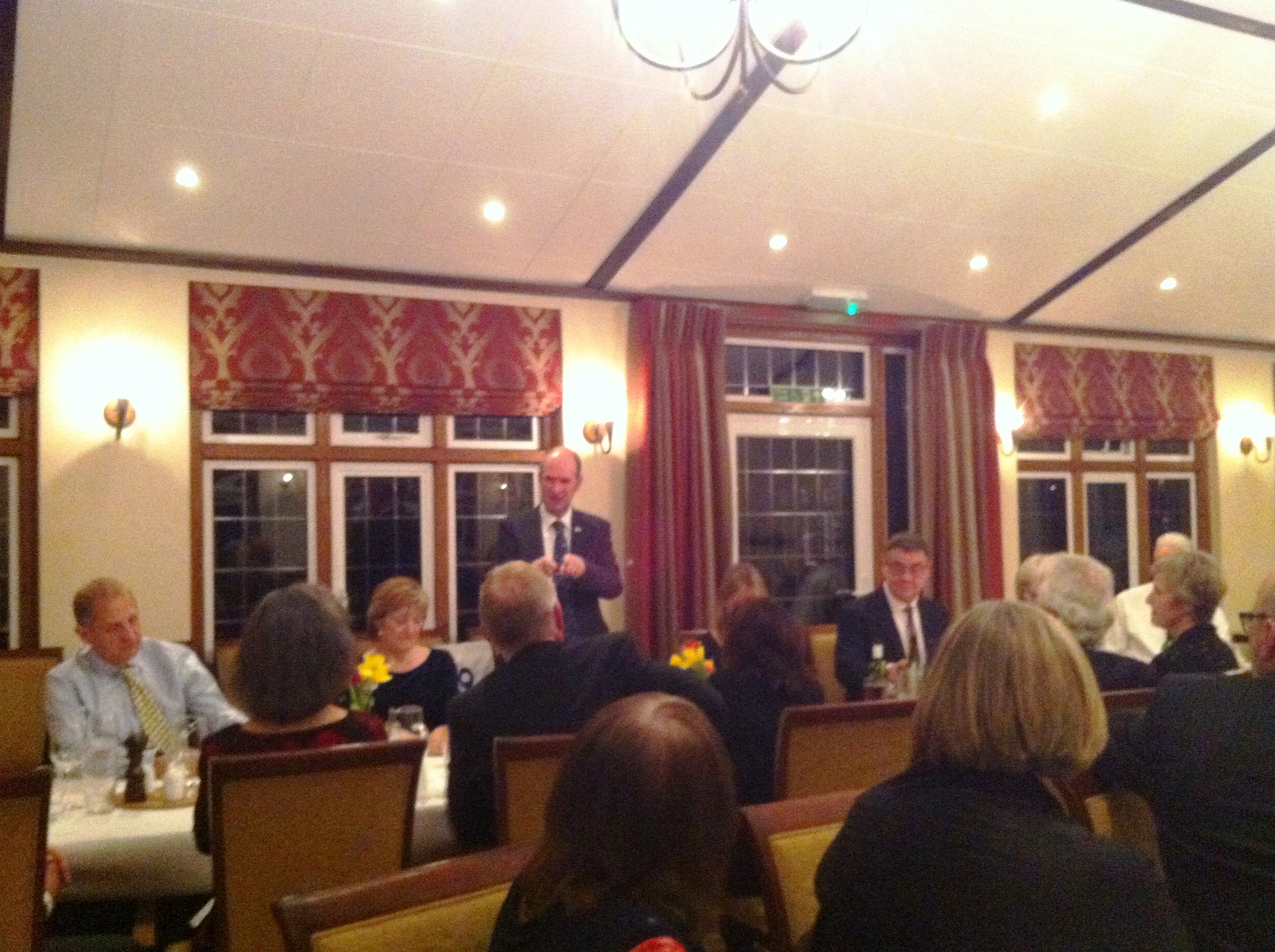 Very many thanks to Jasper for his enthusiastic and uplifting leadership over the last two years, and a warm welcome to Richard as our new Commodore.