We managed a fleet of five yachts for the rally to Poole, the weather was variable and we had a storming sail from Cowes down to Poole on Saturday. So it was congratulations to JT and the crew of eVent who managed the trip in 2 hours 55 minutes and won the the race that even Lawrence and Jasper were unable to prevent with creative handicapping.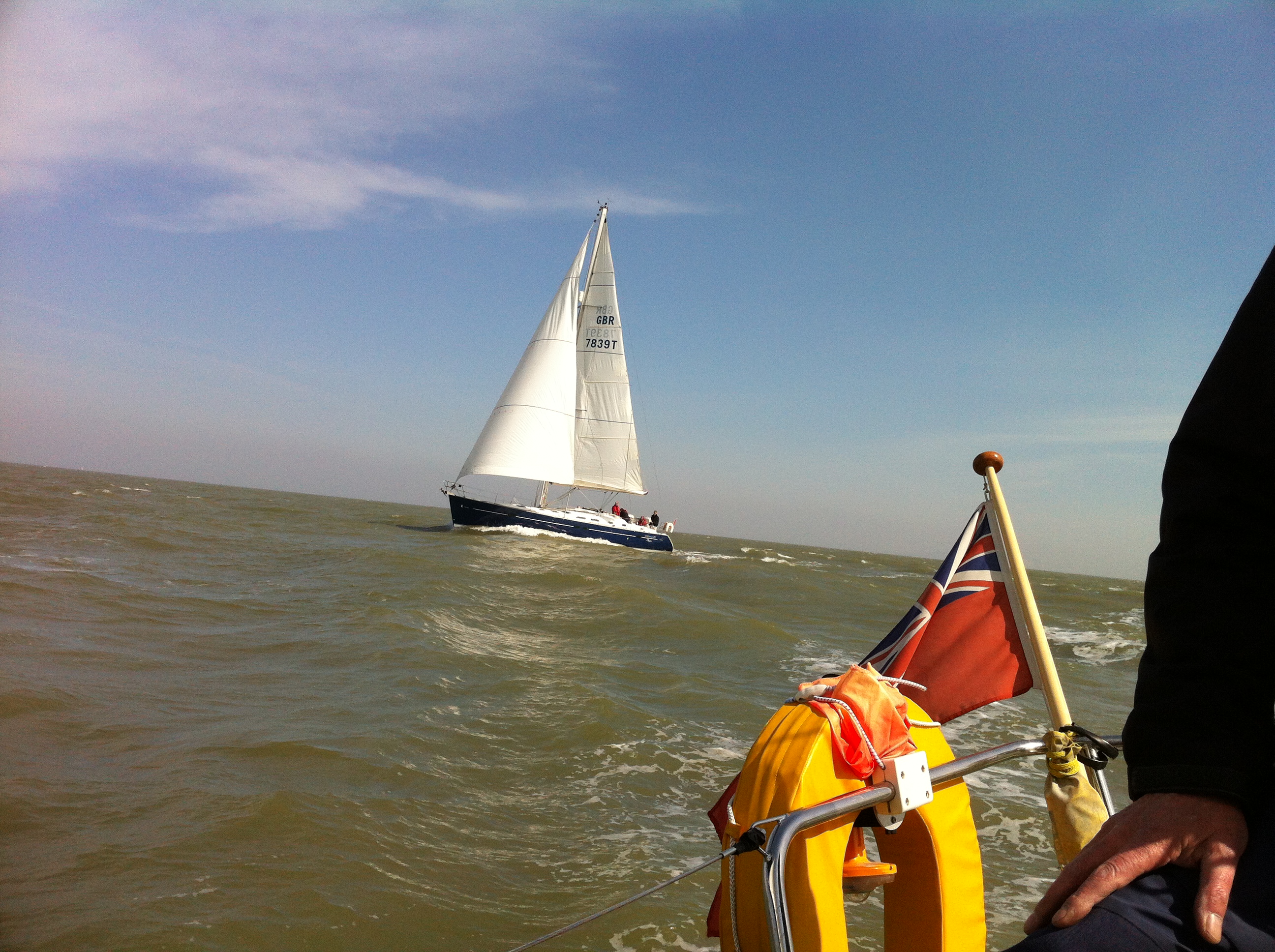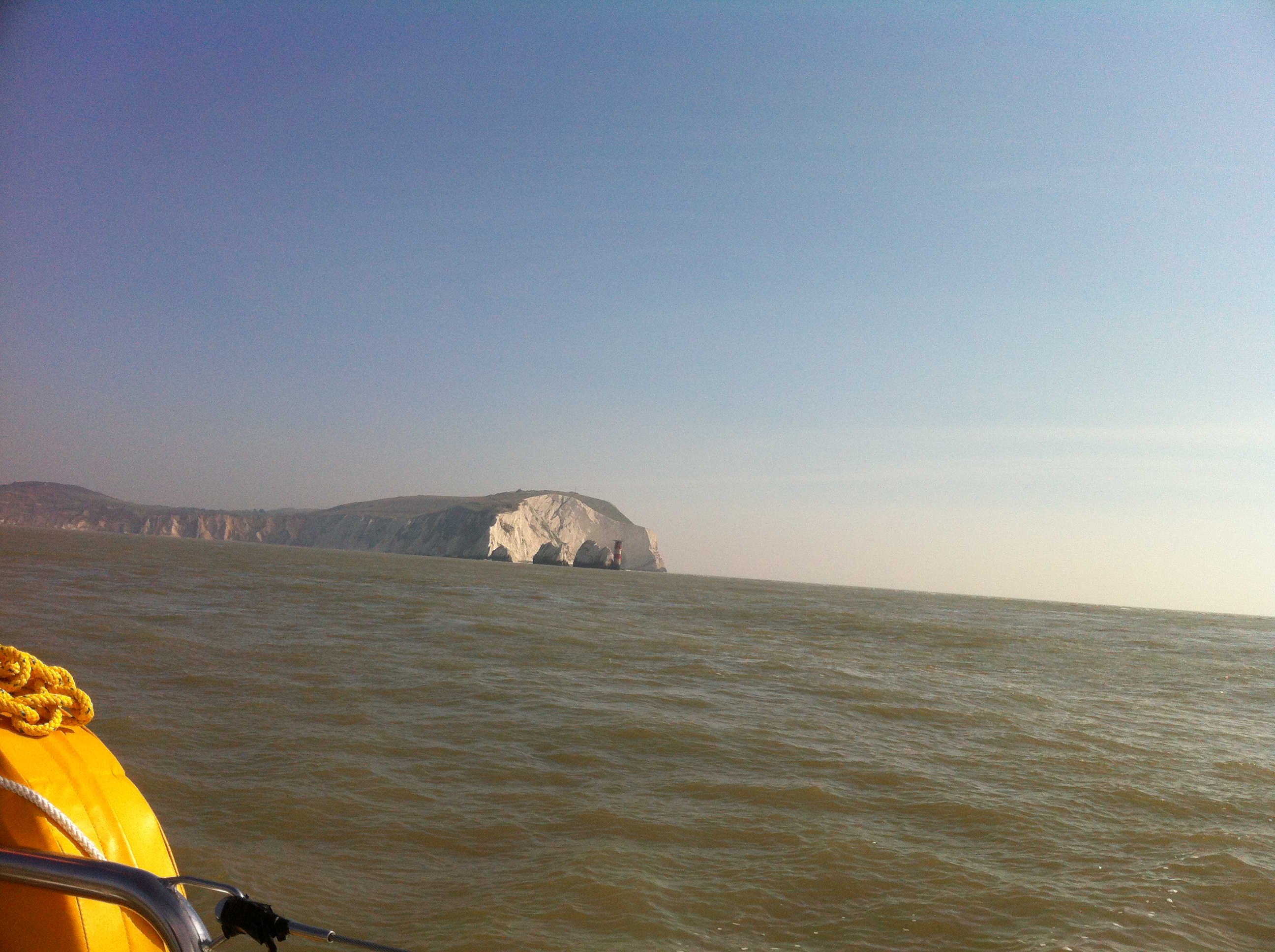 Commodores cocktail hour was hosted by Jasper on Note Bene which managed to squeeze 22 into one saloon where good friends and effortless and often amusing ribaldry took place.
That evening a crazy supper organised by Fran overlooking Eddie Jordans new
155ft Sunseeker
took place at the
Banana Wharf
restaurant. p.s. apparently we can charter this for 12 people in 6 cabins for 200,000 euros per week – what do you think for a September run out?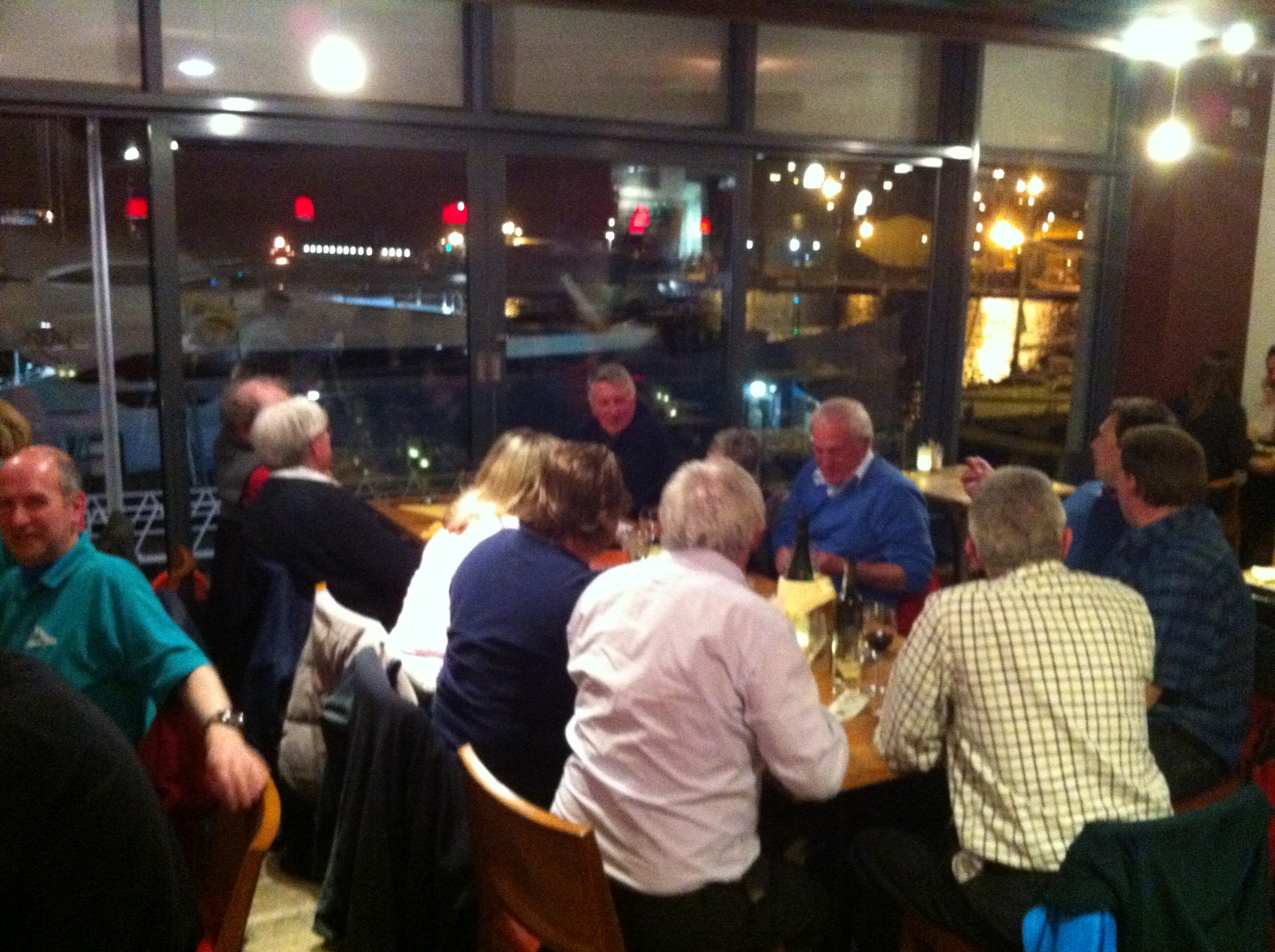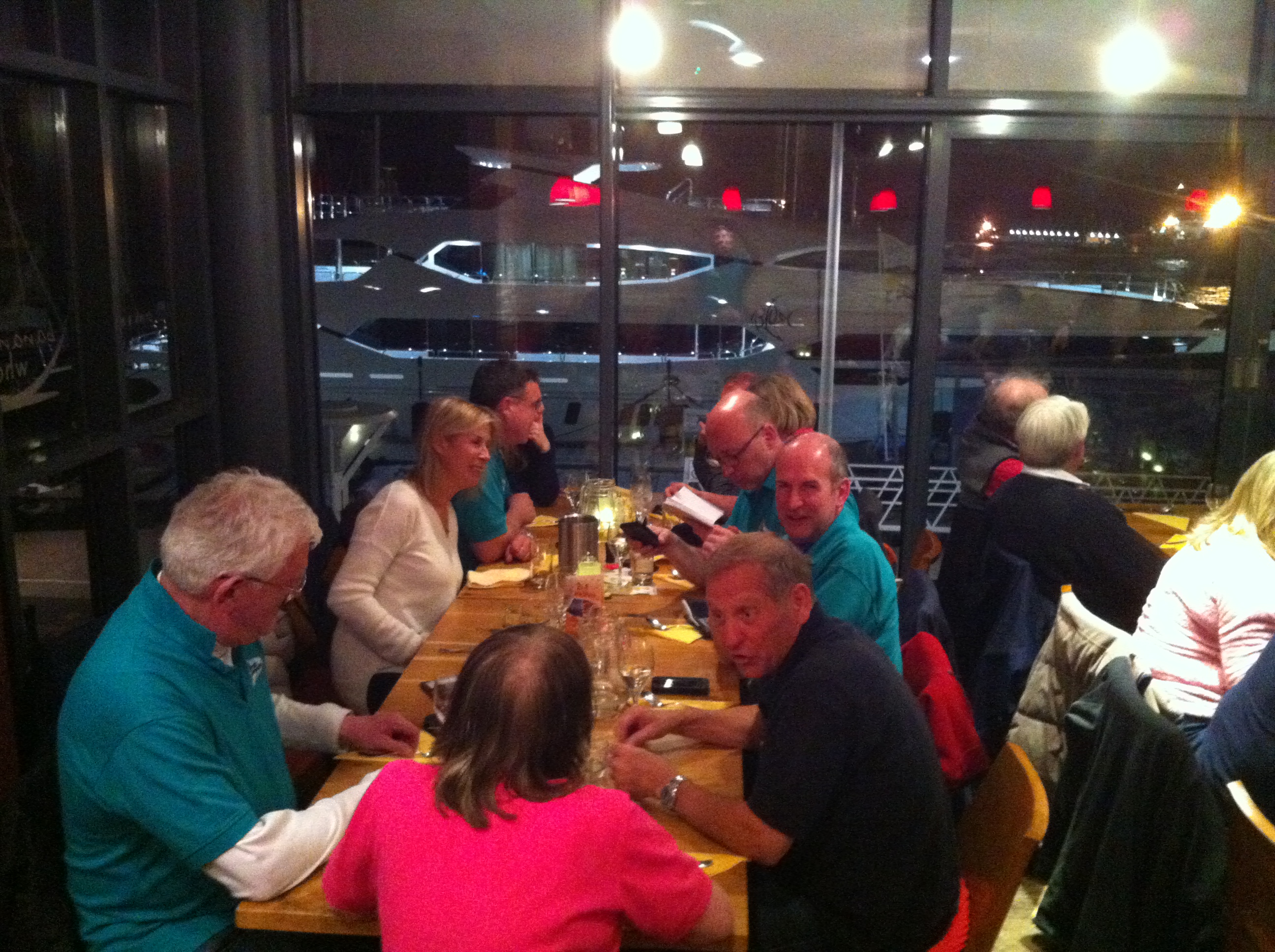 Next day we had a late departure for Yarmouth in order to catch the tide into the solent, we all got in safely in time for more drinks and carbohydrates, having said farewell to NickNack who needed to get back for Sunday evening.
Dinner that evening tool place at the
Wheatsheaf
Inn were many took advantage of "Fat Shauns" burger menu
On Monday the remaining fleet set off for Osborne Bay where we dropped anchor and rafted up for lunch before a nice little bimble back to the Hamble.
Thanks to all participants for making it such a memorable occasion.