The good news was that with the lack of weekday corporate charters this Covid summer, Lutine was available for a 4-day weekend charter. The bad news was that Storm Alex was forecast for that weekend.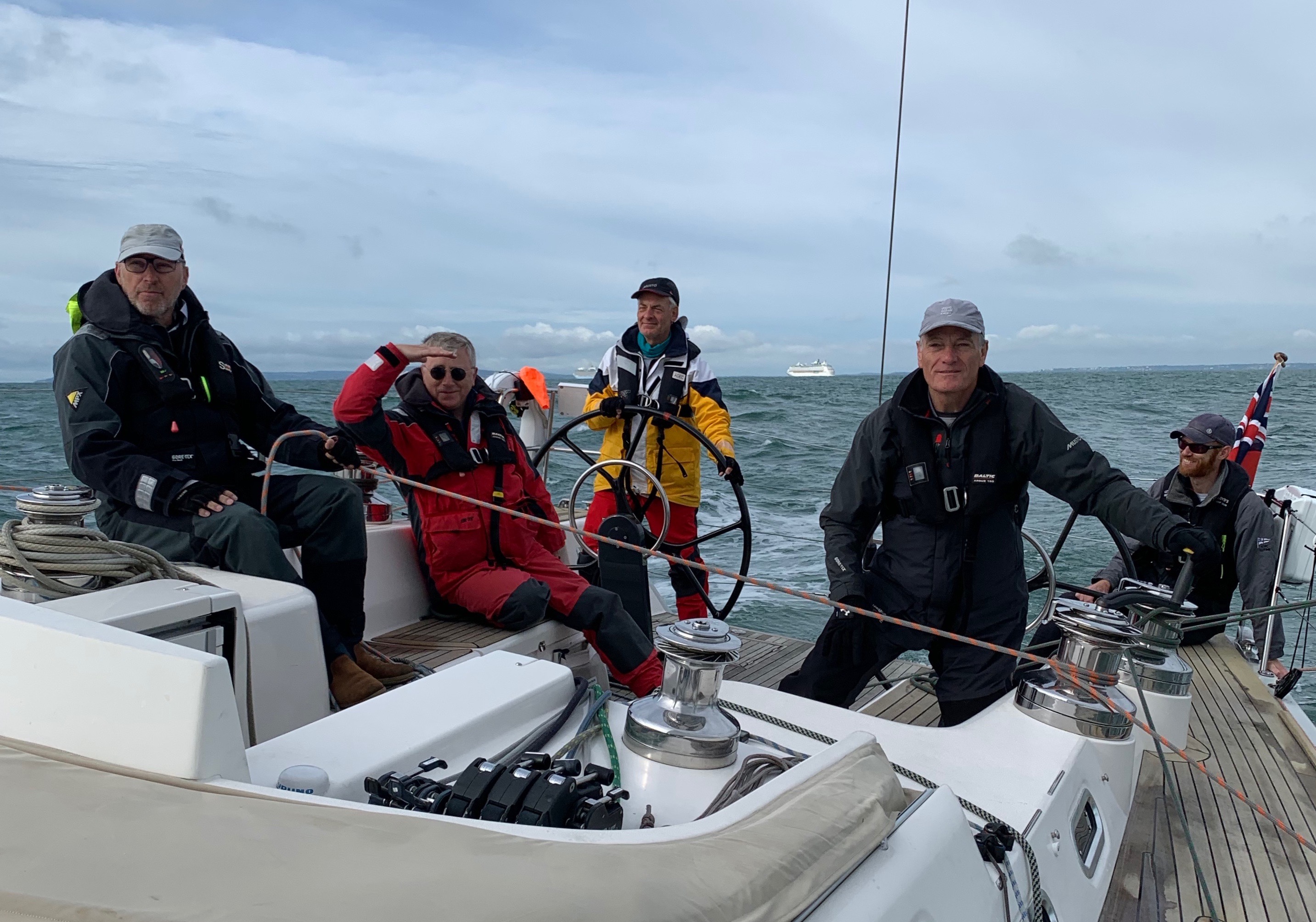 Due to Covid-19 restrictions, we were limited to a crew of 6. This included the Commodore, Vice Commodore, Rear Commodore and a Past Commodore – Howard, Jeremy, Kevin, Richard, Mark and Paul plus our superb Lutine skipper James.
The storm was due to hit hard early on Friday so we delayed our arrival until midday, by which time the winds had subsided and the rain abated, After a briefing from James, we set off west along the Solent with wind and tide in our favour. Against all predictions, the sun came out and the wind dropped requiring a touch of engine to get past the Needles, where we saw a pod of dolphins in the calm seas.